YouTube Launches New 'YouTube White' Spin-Off For Racist Gamers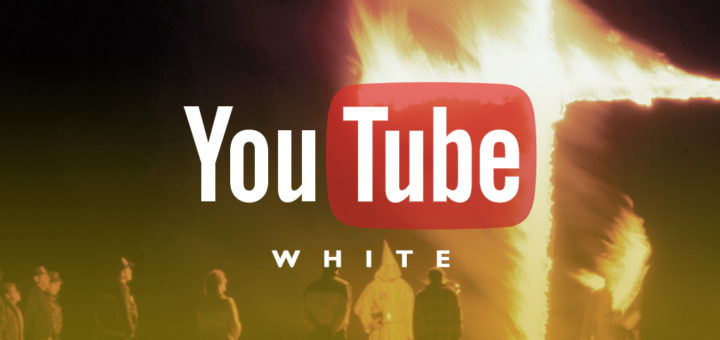 YouTube is moving quickly to capitalise on the hot new trend of popular streamers and broadcasters having racist meltdowns by launching an all-new spin-off product entirely dedicated to hosting and promoting their rambling 3-hour rants.
The new service will be published under the brand 'YouTube White' and will feature several key changes from the standard YouTube platform including a new "mandatory freedom of speech" feature which makes it impossible to disable comments.
"This is such an exciting time for us," explained YouTube's product manager in a press release. "It's a natural evolution that combines the best of YouTube Red with the best of YouTube Gaming to create exactly what a surprisingly large section of gamers want: long, incomprehensible, poorly-delivered ethno-nationalist rants about how feminism is destroying society."
YouTube White will select its content creators automatically by deploying sophisticated algorithms that monitor popular stars for signs of an upcoming racist meltdown. When a meltdown is detected, or when the creator begins unironically using words like "cuck", "white genocide", or "all lives matter", they are instantly qualified for YouTube White and moved there immediately.
Popular YouTuber Jon "JonTron" Jafari will be one of the opening headline acts, recently qualifying for the White service after claiming that "oppression in America does not exist".
"I couldn't be more proud to be here on YouTube White, or more proud of white culture in general," Jafari exclaimed, over the sound of the meltdown-detecting algorithm beeping louder and louder in the background.