Graphics Comparison: Mass Effect Andromeda Makes This 1996 Super Nintendo Title Look Like Shit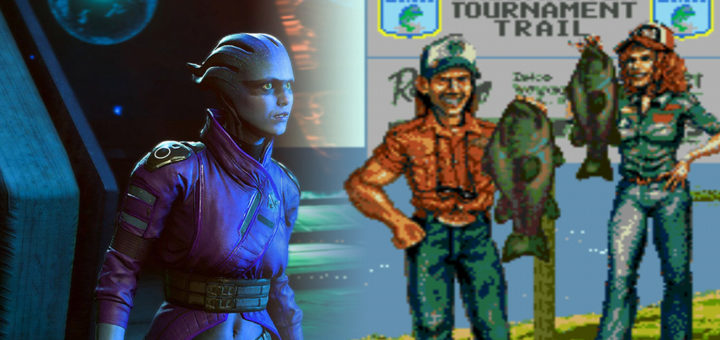 Like many reviewers, we've been granted pre-release access to Mass Effect: Andromeda, and BioWare have given us special permission to share some exclusive graphics comparison shots with you so you can make up your own mind.
It's just as we suspected — Andromeda makes the 1996 Super Nintendo title Bass Masters Classic: Pro Edition look like absolute shit. Just disgustingly bad.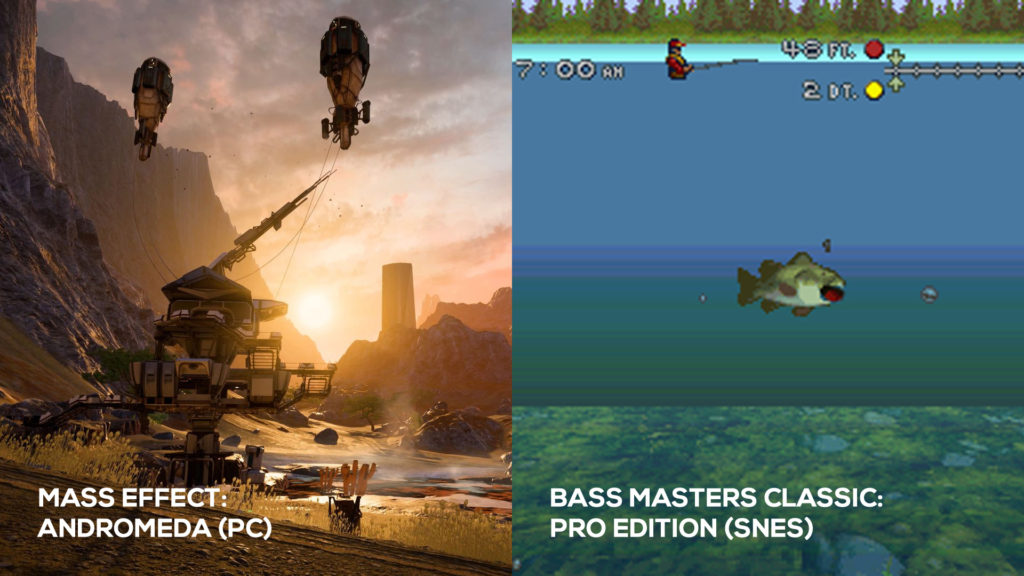 Pathetic. Wow. It makes you wonder why Bass Masters Classic even bothered showing up.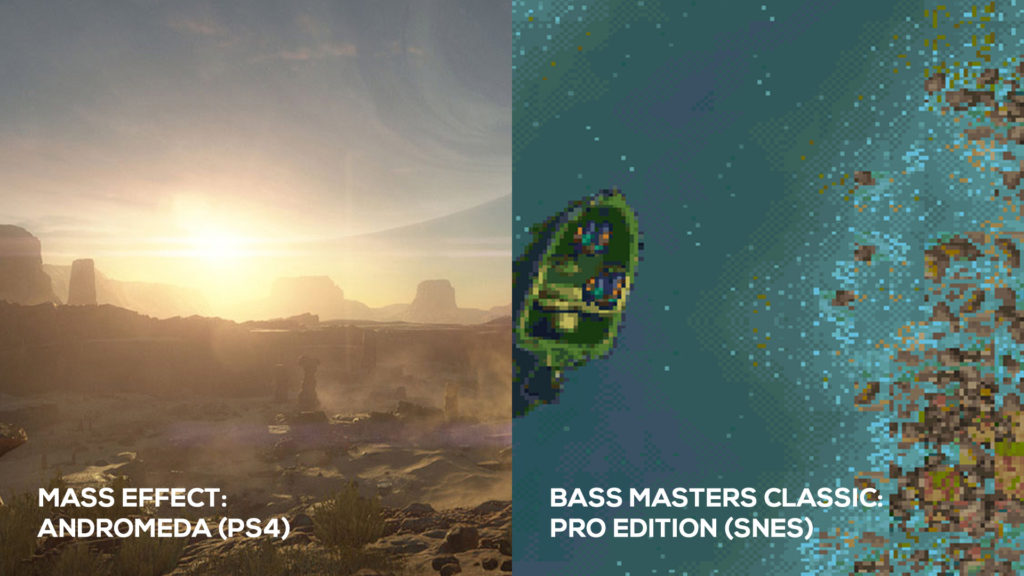 What am I even looking at here? You can't tell. It's a blurry, pixelated mess. It's astonishing that Black Pearl even thought they could front up to BioWare with this shit. Fucking appalling.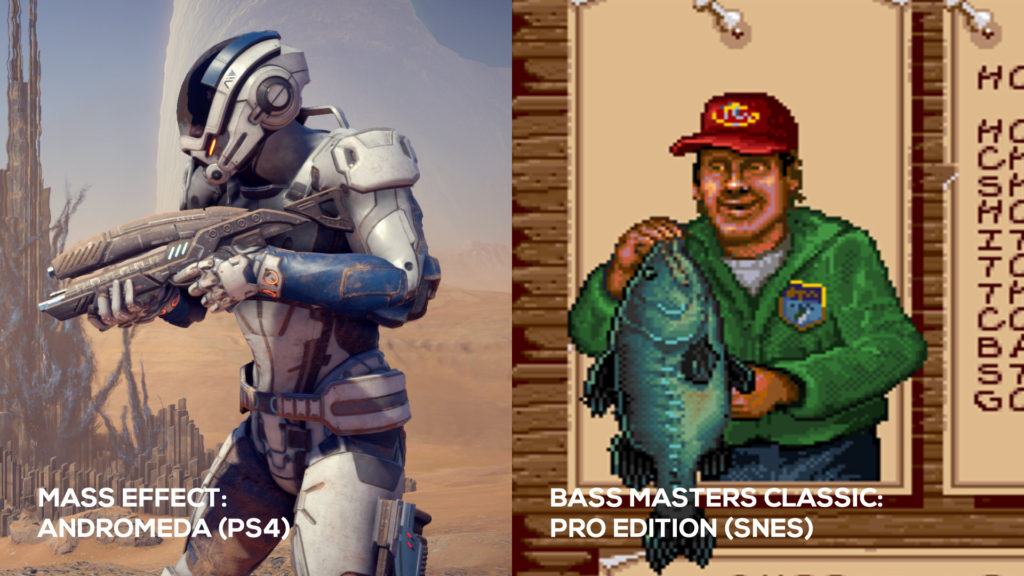 Who's this dickhead meant to be? He may have cut it as a protagonist back in the day, but it's 2017 now and times have changed, you pixelated moron. Can you imagine spending 700+ hours in game looking like that? What a joke!