Console Wars Veteran Ordered To Stand Down After 20 Years In Jungle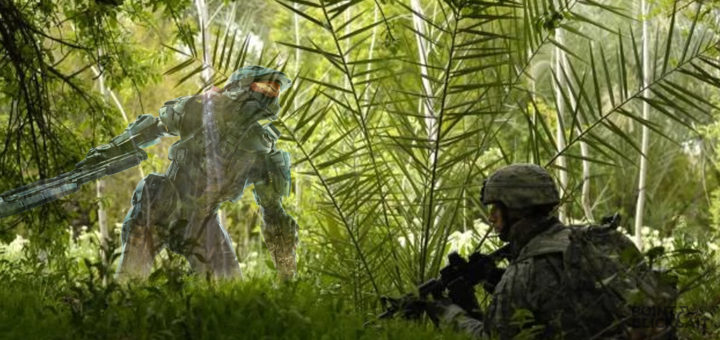 Fanboy First Class Pete Brooks has been brought out of the jungle today after 20 bitter years fighting the console wars, which long ago ceased.
Brooks, covered in broken Master Chief replica armour and wearing a necklace made of Funko Pop heads, initially refused to believe the war was over and would only turn in his keyboard when ordered to do so by his old comamnding officer, Lawrence "Major Nelson" Hryb.
The veteran, who has 14,000 confirmed forum posts to his name, will now be reintegrated gradually into society. Point & Clickbait understands that the end goal of the rehabilitation program will be to get Brooks playing Minecraft on the Nintendo Switch in a Master Chief skin without screaming.
"We're proud of what Brooks has achieved, and we thank him for his service and his tireless, unstoppable posting," explained Hryb in a statement to the press.
"Nobody who fought in those wars could forget Brooks' heroic mental gymnastics, character-limit breaking combos, and crude home-made tattoos."
"Today we salute a warrior."