Local Man Learns Details Of Own Death Through Accidental Amazon Spain Pre-Order Listing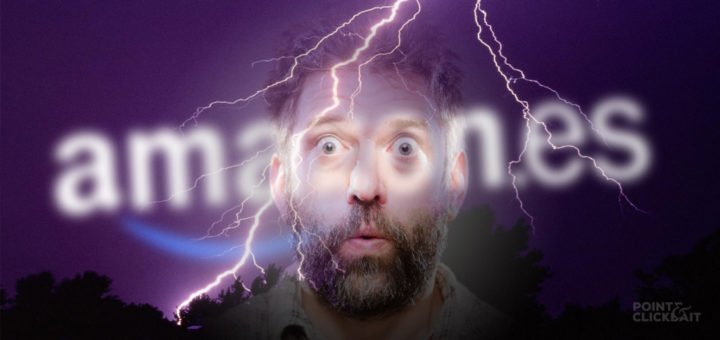 Local man Barry Brady will be killed in a freak lightning strike next Thursday at precisely 12:06 PM, according to a leaked listing which briefly popped up on Amazon Spain.
Although the listing has since been removed, users were quick to take screenshots of details which reveal how Brady will be on his lunch break, getting a healthy chicken wrap to take away, when a bolt of lightning will appear out of a clear sky and incinerate him.
Speculation over Brady's death has been running hot for some time now, with regular observers noting that Brady had been spotted on several occasions "flipping off the sky" and howling "fuck yooouuuu" loudly at the moon.
Today's news reveals that plans for Brady's death are much further along than previously believed. The news came as a shock to Brady himself, who says that he "definitely won't be pre-ordering."
"Fuck this," said Brady in an exclusive statement to Point & Clickbait. "Fucking hell."
Fate has declined to comment on the leak, saying that it has "nothing to announce for Mr. Brady at this time."