Revealed: The Last of Us Part III To Be About How Violence Is Cool And Fun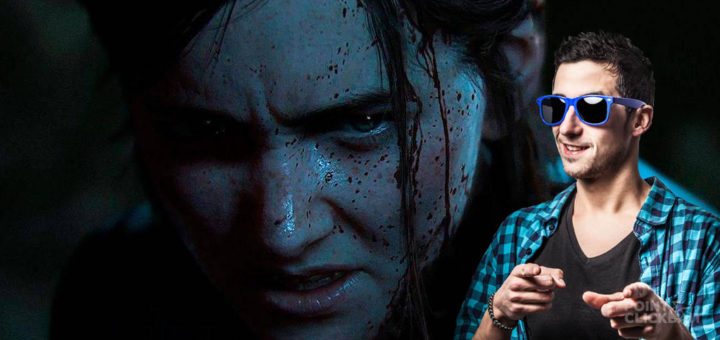 After The Last of Us Part II, which promises to be a harrowing, haunting meditation on the inevitable cycle of violence that humanity has long found itself chained to, Naughty Dog has promised that the third game in the series will take on a lighter tone.
Zance Vuckers, the mysterious new CEO of Naughty Dog, greeted the assembled press with a hearty "wasssssup" at Friday's press event, his backwards cap asking us, from across the sweatband, where the party was at. "Pretty boring, right?," Vuckers said, motioning towards the press demo for the second game, as journalists wiped tears from their eyes and finished sending sincere messages of love to their mothers. "Total lame shit."
Vuckers has promised that The Last of Us Part III will realise the series' true potential by being "all about how cool and fun violence is," and that players will be able to "do murder with a bajillion different guns".
"You'll still be playing as Ellie, but it'll be like-" Vuckers said, before mouthing gunfire noises and pointing his fingers outwards like improbable machine pistols, wildly gyrating his hips to indicate the rate of gunfire. "You know?" he added, auteurishly.
Asked about his experience with the first game in the series, and how he'd felt when he finished it as a teenager and was forced to reconcile with the decisions Joel made at the game's end, Vuckers thoughtfully asked us what was on our shirts. When we looked down to inspect for stains, he flicked us in the nose, before cackling and high-fiving his workmate Pate Crungo, the studio's new "director of keeping it real".
Unperturbed, we asked if the series would reintroduce the multiplayer 'Factions' mode for the third installment. "Yeah, it'll be like Goldeneye 'n shit," Vuckers told us. "I used to play that game with my dad when I was just a little dude, man. That shit was tight." At this point, Vuckers asked us to pull his finger. When we judiciously acquiesced, Vuckers performed an act of flatulence and waved it towards our sinuses, before calling over Naughty Dog's new 'Official Funny C***' Welly Fonks to ask if "the zombies can fart this time".
"Ultimately, we just want to make a game where it's really fuckin' fun to kill everyone," Vucker said. "That's really what The Last of Us is all about. That's why it won so many of these little statues at the awards and whatever."
Asked if Ellie would still be gay in the third game, Vuckers responded "yes, of course, respresentation is important to all of us at Naughty Dog, and undoing the basics of her characterisation like that would be crass and disgraceful, merely a way of pandering to the absolute worst kind of people, the lowest of the low," before stealing our phones and emailing our boss to let them know that we "love to eat ass".