Xbox Announces Every Game You Already Own, And Nothing More, Is Coming To Game Pass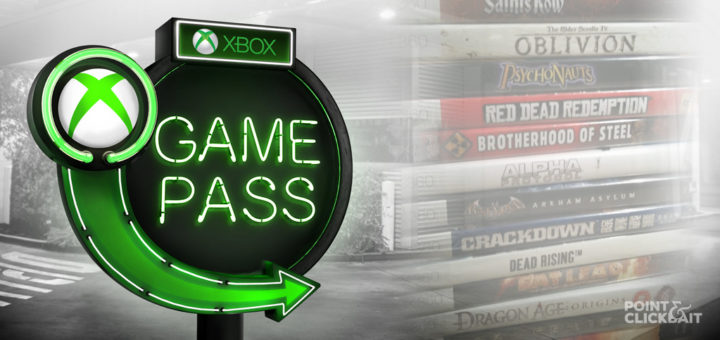 Wow! The Xbox Game Pass service continues to be an amazing service and incredible value prospect, especially with this month's deal. Microsoft has heard your demands, your pleas, and your wild howls directed at an uncaring moon, and they're finally bringing the hundreds and hundreds of games you have already spent money on to the service. That's right–your festering, wretched backlog is now part of Game Pass.
"This is a huge coup for us," Xbox's Punsh Warlborn told us. "To not just bring over a few indie games that you paid full price for on Switch, or a couple of Xbox 360-era games you picked up on Steam during a sale three years ago, but to get everything–absolutely everything–that you, the person reading this quote, already owned?"
Warlborn wiped a tear from her cheek. "This is truly what gaming is all about."
It's the biggest content drop ever for Xbox's premium service, bringing with it many, many titles you've either already played through, been meaning to get to, or proved, through years of avoidance, that you were never really interested in playing.
"This is a great win for Xbox gamers," says Jordy Pohnson, a devoted Xbox fan who we spoke to as he carefully chose which also-unplayed games to uninstall from his secondary harddrive. "There are a lot of games I've been meaning to get to here, and, of course, could have played at any time over the last several weeks, months, and years. But to include them all in this service? To give me access to hundreds of games I already own at a fraction of the cost I originally paid for them? Now that's value."
Of course, there's a downside to such a huge content drop, with Warlborn telling us not to expect any new additions to Game Pass for a while after this. "We're going to monitor your purchases for a few months, see what else you've already spent money on before deciding on more titles to add," she explained. "And yes, I mean you, specifically, the person reading this. I don't mean this colloquially, I am directly addressing you and you alone."
"Hello," she added, thoughtfully.
Asked what he made of Warlborn's cryptic words, Pohnson admitted that his quotes in this article "might constitute a continuity error" within what he referred to as "the internal fiction of the joke premise," but also said that he "couldn't wait to finally play Blinx the Cat or whatever".
It's also worth noting that some games are being removed later this month, including the RPG you were midway through, as well as the huge recent AAA title that convinced you to sign up for the service five months ago, which, of course, you never played.