Inspiring! Popular Streamer Spends Entire Day Acknowledging Existence Of Women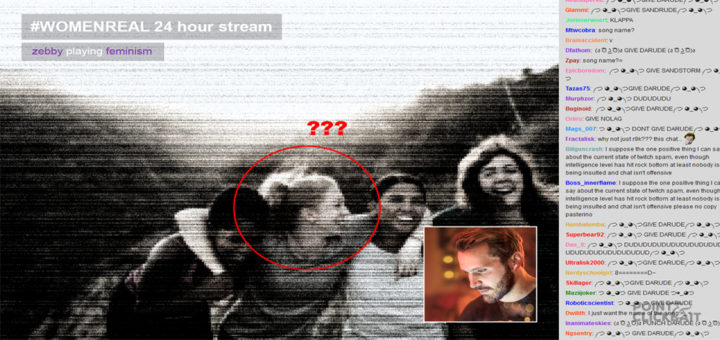 Streaming legend Mathew 'zebby' Glent, who currently dominates on Twitch with an incredible 7.8 million subscribers, has launched a thoughtful and progressive new drive to address a serious problem: not enough people know that women exist.

The Twitch community was recently rocked by controversy when other popular streamers such as Tyler "Ninja" Blevins refused to have women on their broadcasts. Now, people like zebby are using their massive following to push back against this harmful stereotype and prove once and for all that women do exist and they are out there, somewhere.

Zebby's 24-hour #womenreal marathon will kick off later this week, with the streaming superstar saying he hopes it will show that women deserve to be moved off the cryptozoology list and into our communities.

"A lot of streamers out there act like… sasquatch, Loch Ness monster, women, these are all the same thing," zebby told Point & Clickbait. "That's not good enough. We know women are real. They are out there. It's time we bring them out of the deep uncharted wilderness and acknowledge their existence on our streams."

As part of the stream, zebby will feature several male guests, most of whom agree that women exist.

Guest Dr. Tyrone Ebbott, who showed us a blurry picture of a woman taken through a long range telephoto lens "so as not to bewitch your genitals," said that he was glad to see other people willing to embrace the idea that women exist.
"The idea that women shouldn't be allowed to appear alongside men is just so unbelievably toxic and harmful," Ebbott explained. "Almost as toxic and harmful as the venomous fangs and spurs that all women possess, which they use to paralyse their prey during their active summer months."
"My mother is a woman," Ebbott added, without further elaboration.